PàS New York Conference
Christian Life Assembly will be hosting PàS New York with Bishop Chester Wright.
Join us June 2-4, 2022.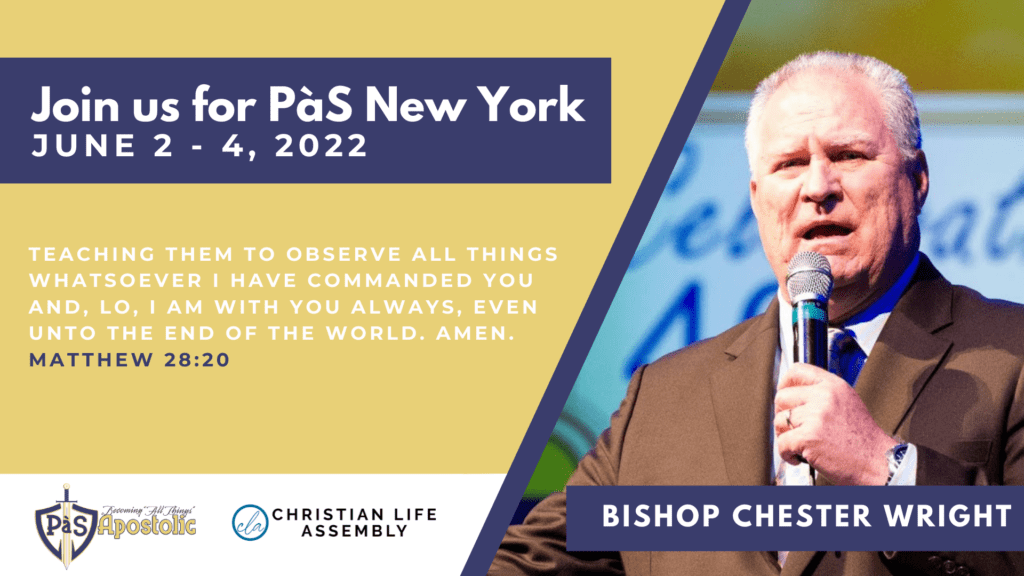 Our Lord's specifically commanded mission and responsibility of Apostolic ministers and the New Testament church is to teach, obey, and practice all things that Jesus taught the apostles — literally and specifically, all things!
Anything that we teach, promote, or practice that is not founded exclusively upon what Jesus taught and/or commanded the apostles is not Apostolic!
Therefore, the mission and focus of the PàS meeting is that we, the body of Christ, become all things Apostolic!
SCHEDULE
Thursday: 7PM
Friday: 10AM & 7PM
Saturday: 9AM
WHERE TO EAT
Check out some of these popular destinations for food around Syracuse!
June 3-4 is the Taste of Syracuse! Downtown Syracuse will have several blocks closed surrounding Clinton Square and many street vendors available with food!
See all vendors here: https://www.tasteofsyracuse.com/participants 
WEBINAR
Can't attend in person? Register to attend online via a video webinar.
Registration is required to receive the conference webinar link.
Each request will be individually approved.