Christian Life Assembly is an Apostolic Pentecostal church reaching Central New York and the Finger Lakes regions.
At CLA, we are all in and loving Jesus! This church is full of people from distinct backgrounds and many different walks of life. We are a culturally, educationally, and economically diverse group of people drawn together by a life-changing encounter with the Spirit of God.
We want you to experience what we have experienced: The amazing power and love of God that will transform your soul and lead you into an intimate, rewarding relationship with the Lord Jesus Christ. We invite you to come and worship with us and experience the power and presence of God for yourself. God has something great in store for you, and all you have to do is receive it!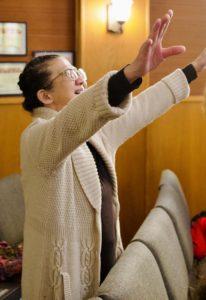 Keep up to date with what's happening at CLA by downloading our app, or signing up for emails and texts.
SERVICES
Watch our service live or see previous services
Get in Touch
Want to Know More About Us? Get In Touch.
Give to CLA
Your gift helps us continue to reach others with a message of hope.